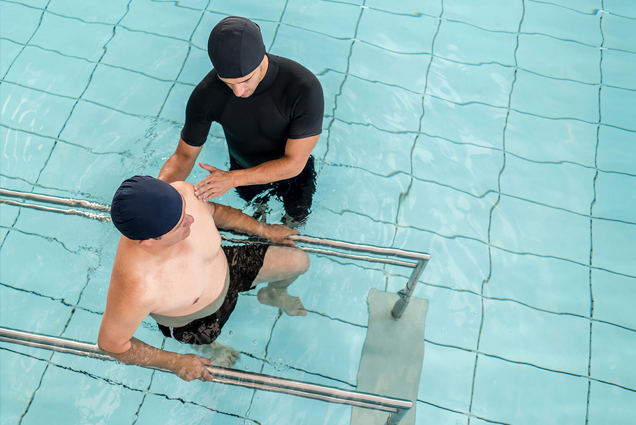 Why Choose Us?
The foundation of Point 2 Point Physiotherapy was based on our founder's pursuit of understanding the human body and learning how to best treat injuries so that they could go back to doing what they love most which, in this case, his was swimming.
Loving the water since he was young boy, swimming has played an integral role in his development into the strong man that he is today and his calling as a truly caring, passionate, and dedicated physiotherapist. Thus, it would only make sense for him to pursue and develop treatments that would use the water and swimming as a foundation.
Since then, we have helped a multitude of people recover from injuries as well as surgeries through practical yet highly effective swimming therapies that are specifically designed and created to meet your body's needs at any given time during your journey towards achieving optimal health, performance, and well-being.
If you are trying to recover from injury but your body cannot stand the stresses of usual physical therapy, then swimming treatments with our Point 2 Point team may be the best option for you. Call 03 9078 7287 today!
START YOUR
JOURNEY WITH US
Let our team at Point 2 Point Physiotherapy help you through every step on your journey towards
achieving your ultimate goal of restoring optimal health, performance, and well-being.
(03) 9078-7287